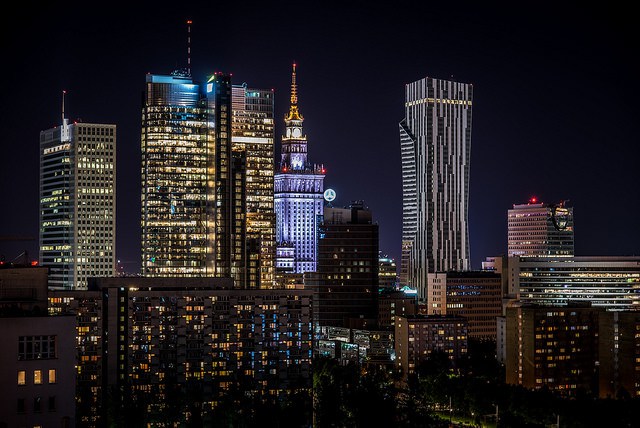 Reporting EMIR to Poland's KDPW – Why Not?
Poland as a financial center alternative to London in a post-Brexit environment is making headlines this week. The impetus is a trip scheduled by Polish Development Minister Mateusz Morawiecki to London, this Thursday. In comments about the trip to the Financial Times, Morawiecki explained that many banks "have approached us." Adding that "There is clearly increased interest in leaving London."
Poland isn't alone in aiming to attract UK based financial firms and banking talent ahead of Brexit taking place. Germany and Luxembourg with their existing strongholds of exchanges and funds have also been proactive in attempting to lure Londoners.
In Poland's case, they do have a strong regional presence across Central Europe with activities from the Warsaw Exchange. But, do they really have a chance to grab talent and companies from London?
Poland is a player in EMIR regulation reporting
In terms of derivative reporting for EMIR regulation, the answer is YES. On Monday, we published on the blog a summary of EMIR reporting costs and an overview of costs at the six registered trade repositories for submitting EMIR reports. Among the six is Warsaw based KDPW. Their trade repository for EMIR reporting is part of a larger set of post-trade services that include clearing, settlement, MiFID reporting as well as LEI registration (more on what is an LEI).
At Cappitech, through our EMIR reporting platform and delegation service (more on our platform) we currently aren't partners with KDPW. Nonetheless, we've been receiving more questions about Poland and the KDPW which has led us to better analyze their trade repository. While some may laugh at the idea of UK firms leaving to Poland, in terms of EMIR, we are seeing Brexit causing financial firms to review their reporting alternatives.
A key reason to evaluate the KDPW is their location within the EU. This contrasts with the DTCC, CME, UnaVista or the ICE which are headquartered in the UK, and may need to move back within the EU after Brexit takes place if they want to continue as EMIR trade repositories (in our own analysis, we came to the conclusion that existing rules within EMIR may allow for these firms to remain in the UK).
In addition to location, another reason why the KDPW's trade repository makes sense for many firms is its cost structure. At an annual minimum of €2400, the KDPW has one of lower basic yearly costs for single-reporting firms. The variable costs are also easy to understand, using a flat €.01 fee for exchange trade derivatives and €.03 for OTC trades. The KDPW also has an annual cap on variable charges of around €60,000.
The KDPW does have its pricing quirks which mean it isn't the best deal for everyone. In relation to the abovementioned annual cap of €60,000, that price is limited to 25 million trades. Also, companies reporting on behalf of other entities and non-counterparties have a higher annual membership cost of €9,950, compared to just €2,400. Like UnaVista and REGIS TR, the KDPW also charges an additional maintenance fee on some trades which could make it harder for some firms to estimate their total costs when using them.
Bottom line
Is Warsaw and Poland a realistic destination for UK based professionals and companies looking for new homes after Brexit? In all likelihood, probably not. But, Poland's capital markets sector is advanced to the degree that there are specific niches where it makes sense for UK and other EU firms to take a better look at what the country has to offer.
The most obvious value-add that Warsaw brings to the table is being the regional hub for Central Europe exchanges. As a result, any financial company that has a large percentage of their business in that region could benefit by more than just having local offices but moving their headquarters to Warsaw.
In addition, while it may not be well known, with its LEI registration and EMIR and MiFID reporting services, the KDPW has a lot to offer to EU and UK firms seeking a mainland Europe trade repository.
Image:'Warsaw by Night' by Kamil Porembiński (Flickr)