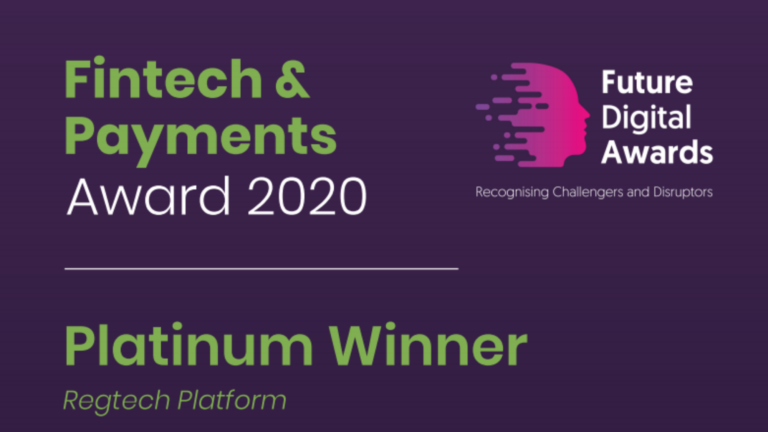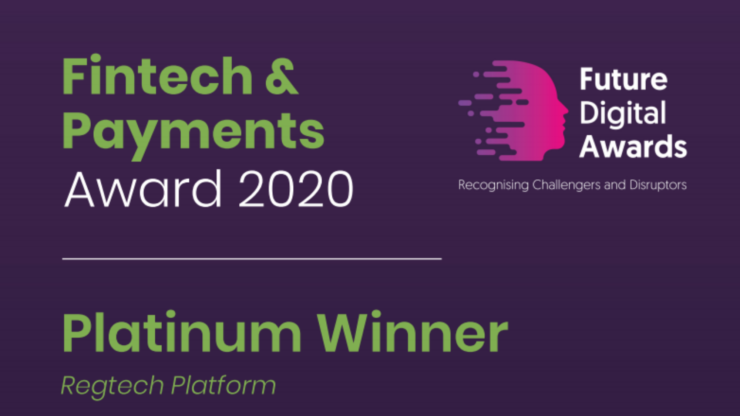 Cappitech awarded "RegTech Platform Platinum" winner in Future Digital Awards
We are pleased to announce that Cappitech has been awarded the "RegTech Platform Platinum" winner in the Juniper Research Future Digital Awards for Fintech and Payments.
The awards recognise: "organisations that have made outstanding contributions to their industry and are positioned to make a significant impact in the future," and according to Nick Maynard, Lead Analyst at Juniper Research and member of the judging panel: "Cappitech was noted as offering a highly broad platform which supports compliance for a high number of critically important regulations, with its specialisations in insights and seamless integration also being noted as highly positive and adding significant value to regulatory reporting operations for financial institutions".
The award is further evidence of Cappitech's commitment to excellent client service and innovative product development for the regulatory reporting industry, particularly at a time of significant upheaval as key players exit the market and new regulations come into force. It follows the firm recently being awarded "Best Regulatory Reporting Service" in the HFM European Technology Forum awards.

Ronen Kertis, Cappitech CEO and founder comments: "This is a wonderful validation of our work. We've been focused on listening to customer requirements to ensure that our services meet their needs and that we are offering accurate, efficient, cost effective products that add value on a daily basis. This approach is driving strong growth for our business and we're pleased to have been recognized by the Future Digital Awards."
In 2020, key enhancements to Cappitech's service include:
Global reporting: Expanding global reporting services across the North America, Australia, and Singapore on top of our strong European presence. Clients highly value our ability to provide a single one-stop-shop in a user-friendly manner across global regimes.
Reconciliation: requests to compare the FCA MDP XML files with MIFIR submissions resulted in a three-way reconciliation system to track trades between front office systems, Cappitech and regulators.
Best Execution: Cappitech's Best Execution tool has been enhanced and adapted following customer feedback to include features that best capture slippage and latency statistics.
Completeness, Accuracy and Timeliness (CAT) insights: most new features included in Cappitech's "insights" tab were built based on customer feedback on what best supports CAT monitoring.
Master Accounts: Cappitech's Master Accounts dashboard allows firms to review all reports on a global level as well as at a per entity basis, supporting customers providing delegated and assisted reporting to their own customers or groups with different entities.
Cappitech's efforts across the regulatory reporting space have been enhanced with the launch of the "Cappitech Academy" in which the firm has centralised learnings on global regulations and transaction reporting, available free to anyone via the Cappitech website. "As thought leaders in the industry, we believe in bringing value to the market not only through innovative products but also through easily accessible knowledge-sharing that will educate, inspire and advance the industry one step at a time," concluded Kertis.
See how Cappitech's award-winning regulatory reporting solutions can help you to report easily! Contact us