Our Story
Regulatory reporting burdens are only getting bigger. We are on a mission to bridge the gap between the regulator/regulation and between firms that have an obligation to comply.
We do this by automating the transaction reporting process into one single compliance platform  so that you can easily comply in a complete, accurate and timely manner, period. No exposure to hefty fines. No wasting unnecessary time on regulatory reporting. No heartaches or headaches when you think about regulation. We are also here to turn your compliance obligation into something of value for your company, by providing intelligence and actionable insights from your already collected compliance data. 
Established in 2013 and led by a team of experts with a 20+ year track record in building financial technology products, we are a leading provider of regulatory reporting, best execution analysis and business intelligence solutions for the financial services industry. 
Relied on by over 100 global banks, brokers, asset managers, hedge funds and corporations, we have also been recognised for our innovative products, thought leadership and superior technology by the industry. We've won multiple industry awards for the best regulatory reporting solution and innovation and selected by IHS Markit as the platform provider for their SFTR solution.
We believe:
There is no room for error when it comes to regulatory compliance
The growing regulatory demands call for a technological solution
Your compliance data is a new source of business intelligence
You should focus on your core business objectives and leave the heavy compliance burden to us
You deserve the best user experience in the marketplace and we believe in adding the personal touch and top-notch service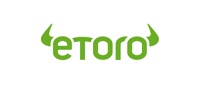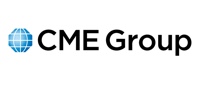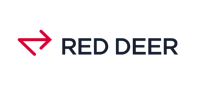 Our Awards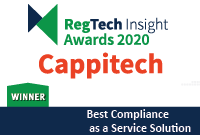 Reg Tech Insights Awards for "Best Compliance As A Service Solution"
Awarded for our comprehensive regulatory reporting solution and top-notch customer service.
Gartner Cool Vendor 2019
Cappitech has been recognized by the world's leading research and advisory company, Gartner, as one of four 2019 "Cool Vendors in Banking". Gartner does not endorse any vendor, product or service depicted in our research publications, and does not advise technology users to select only those vendors with the highest ratings or other designation. Gartner research publications consist of the opinions of Gartner's research organization and should not be construed as statements of fact. Gartner disclaims all warranties, expressed or implied, with respect to this research, including any warranties of merchantability or fitness for a particular purpose.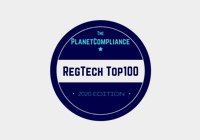 PlanetCompliance - RegTech Top 100
Cappitech awarded Best Regulatory Reporting Solution from RegTech Insight for our comprehensive regulatory reporting solution and top-notch customer service.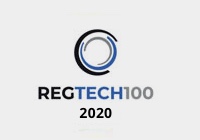 RegTech 100 List
Cappitech identified as one of the world's most innovative technology solution providers.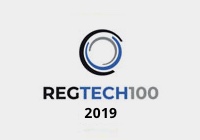 RegTech 100 List
Cappitech identified as one of the world's most innovative technology solution providers for the second year running.
RegTech 100 List
Cappitech identified as one of the world's most innovative technology solution providers for the third year running.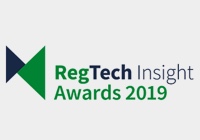 Reg Tech Insights Awards for "Best Regulatory Reporting Solution:
Awarded for our comprehensive regulatory reporting solution and top-notch customer service.
FIA Innovator 2019:
Cappitech selected as one of the 20th most innovative companies globally and for providing forward thinking solutions for the financial services industry.
Regtech Reporting
Finance Magnates London Summit 2018 Awards: Cappitech was shortlisted for the Best Regtech Reporting Solution
Markets Choice Awards
Cappitech was shortlisted for Markets Choice Best RegTech Award 2019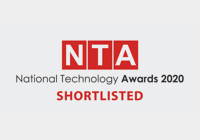 National Technology Awards 2020:
Cappitech shortlisted for the RegTech Project of the Year
FStech Awards 2020:
Cappitech was shortlisted for the "Best Use of Data & Analytics and Compliance" and "RegTech Project of the Year"
Our Team
Ronen Kertis
Founder & CEO
I am the proud Founder and CEO of Cappitech, which I established in 2013, on the foundations of ITG Israel that developed advanced technology for the US listed broker ITG (now acquired by Virtu NASDAQ: VIRT).
We have a great team that has been working together for more than a decade. I have been managing software development projects for over 20 years, across several regions and in different markets.
Prior to Cappitech, I was a part of ITG for 13 years, with the last 7 as CEO of ITG Israel. Before that, I spent 4 years as the CTO of the company's EU business in London. I am also a partner in the Angel investing fund, AfterDox.
I graduated from Tel Aviv University in Electronic Eng. and MBA, both with honors.
As Cappitech is much about technology, product and our clients, people are our main asset. I am a great believer in hiring and retaining top talent and have learned through years of management that teamwork is the way to prove math doesn't always work and that 1 + 1 is sometimes greater than 2.
Liron Zilber
CTO
I'm the tech leader of Cappitech's team. I have been developing and managing in the Software Development field since 1999.
I consider myself to be a people person before a technical guru. I'm surrounded by great talent, which allows me to focus on doing things right, creating superb quality code and making sure our communications and processes are optimal.
I have a computer science B.Sc from the Open University (cum laude), a computer science M.Sc from Tel Aviv University and an MBA from the IDC Herzliya.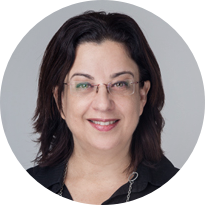 Adi Yaguri
VP, Human Resources
Since 1996 I'm professionally active in the hi-tech Human Resource management field. I started my career in a successful Israeli hi-tech company, M-Systems, in which I created and led the HR platform for many years.
In 2006 I joined Cappitech's legacy company, ITG, as VP HR, where we developed successful working methodologies that contributed to making it a great work place.
Today I'm proud to be part of the Cappitech team. I am directly involved with employees' full life-cycle, making sure they fulfill their professional and personal goals.
I believe in work being done with a sense of belonging, mutuality and in general, a positive approach to life.
I graduated B.A. in Social Sciences at Ben-Gurion University and M.A. in 'Social Changes'. I hold diplomas in Group Facilitating and Organizational Consulting from 'Adler' Institute. I also privately act as groups' facilitator and managers' mentoring guide.
Yaniv Hamou
Chief Financial Officer
As CFO of Cappitech, I lead the financial functions, helping to drive the company's strategy and business development efforts while focusing on rapid, sustainable growth.
I have 15 years of experience in finance, strategy, and business development. I leverage the insights accumulated from my varied industry experience, including pharmaceuticals, management consulting, investment banking, and defence, to make informed business decisions that shape Cappitech's future.
Prior to joining Cappitech, I worked for the Dexcel Pharma Group, as CFO of Clexio Biosciences and Head of Financial Planning and Analysis for its parent company. Before that, I worked as a strategy consultant at Deloitte Consulting New York, advising corporate leaders on strategy development, finance transformations, and mergers and acquisitions.
I hold an MBA (cum laude) from Columbia Business School and a B.Sc. (cum laude) in Industrial Engineering and Management from the Technion, Israel Institute of Technology.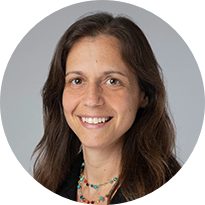 Ayelet Har
Professional Services
As Vice President of Professional Services at Cappitech, I am responsible for building a strong offering, scalable onboarding and support processes to ensure our customers' success.
I have over 15 years of experience in process improvement, operations and project management at international companies. Prior to joining Cappitech, I served as VP Global Program Management for a European acquiring bank, and before that, I held various strategic operations planning positions in global semiconductor companies.
I hold a B.Sc. (cum laude) in Industrial Engineering and Management from the Technion, Israel Institute of Technology and an MBA in Global Management from the University of Phoenix.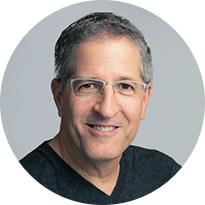 Erez Ofer
Board of Directors
Erez joined Greylock Partners in 2005 and in 2006 was a founding partner of Greylock IL, now renamed to 83North. He currently focuses on Enterprise IT infrastructure, cloud technologies, virtualization, security, DevOps and SaaS. Previously, Erez held senior executive positions with EMC Corp. in Hopkinton MA. For investing activities please see the 83North Site.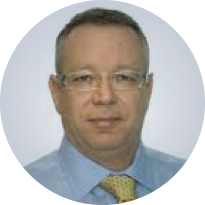 Rony Grushka
Board of Directors
Rony was a co-founder of Markit Group (IHS Markit – INFO (NASDAQ)) and played a major role in building it into one of the world's most highly respected financial information companies.
Over 13 years, his roles included the Global Head of Corporate Strategy, CFO, membership of the Executive Management Committee and Secretary to the Board of Directors. He led and managed the IPO of the company on the NASDAQ.
He is a board member of PULS Technologies, a U.S home appliances repair network and Vatbox Inc, a global cloud-based provider of automated VAT recovery and governance solutions.
Rony serves as an advisor to the Temasek Group and formerly, was a special advisor to General Atlantic Private Equity Group. He is currently a Governor of the London School of Economics. Rony holds Accounting and Finance degrees from the LSE and Tel Aviv University.
Udi Cohen
Board of Directors
Yuval Bar-Gil
Board of Directors
Yuval Bar-Gil has founded, guided, and invested in start-ups, led mergers and acquisitions, and served as an executive at a Fortune 500 company. Currently, Yuval serves on the board of several companies including WhiteSource, CyberMDX, Aidoc, and Orpheus Medical.
Yuval Bar-Gil served as an executive at Stanley Black & Decker, which he joined as part of the AeroScout acquisition. As the CEO of AeroScout, Yuval grew the company from its inception to becoming the global market leader in the Enterprise visibility space. Prior to founding AeroScout, Yuval was a consultant at Bain & Company (London and San Francisco). At Bain, he advised LBO funds on investments in a variety of industries and developed business strategies for market leaders in several high technology industries.
Yuval holds bachelor's degrees with honors in Accounting and Law from Tel Aviv University. He also has an M.B.A. from The Wharton School, University of Pennsylvania.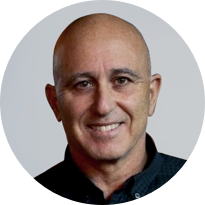 Ziv Carthy
Board of Directors
Ziv is an investor, board member, and advisor to high tech startups.
He co-founded and led a software startup that was sold to SAP AG. Subsequently, he worked and lived in Silicon Valley, where he served as a Senior Vice President in SAP AG.
Ziv is also a co-founder and board member of Copia Agro and Food, a venture fund that invests in agro-food innovations. He serves as a Board Member in several private and public companies.
Ziv earned a B.Sc. (cum laude) in Information Systems Engineering from Israel Institute of Technology, and an MBA degree from Harvard University.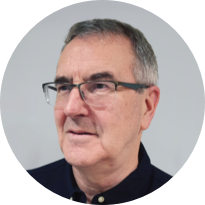 Mark Kelly
Advisory Board
Mark has been working in Financial Services for the past 30 years, occupying senior roles in major investment banks such as Lehman Brothers, Salomon Brothers and Barclays Capital, and in consultancy firms such as PWC and Grant Thornton.
For the past ten years, he has focused on the particular needs of financial firms subject to MiFID and EMIR reporting obligations, and has specialised in giving targeted and actionable advice to such firms to help them operate in compliance with these regimes.