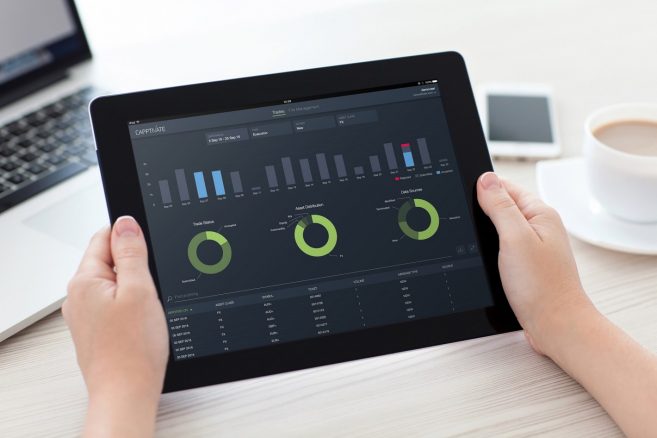 Cappitech Launches MiFID II Suite of Technology for Transaction and Trade Reporting
Cappitech has extended its cross-regulation Transaction Reporting technology to support MiFID II reporting to ARMs
With less than nine month until MiFID II goes into effect on January 2018, European financial firms are scrambling to put into place processes to be compliant with the regulation. To help reduce the technology burden of creating and sending daily and real-time reports, financial technology firm, Cappitech, has extended capabilities of their Capptivate Regulation Reporting platform to support MiFID II.
Currently supporting EMIR, MiFID I and ASIC derivative reporting regulation, Capptivate is an end to end solution for automating trade reporting. Capptivate integrates with financial firms such as brokers, banks and asset managers to extract trade files automatically. Information is then reformatted and injected with reference data to create compliant reports which are submitted to an Approved Reporting Mechanism (ARM) or Trade Repository (TR). Reported information is then able to be reviewed on Capptivate's technology leading Reporting Dashboard.
With Cappitech's new MiFID II support, customers are now be able to use Capptivate to automate the creation and submission of Transaction Reports directly to an ARM. Capptivate users are also able to leverage Cappitech's relationships with ARMs to lower their per trade cost of submitting reports.
In addition to Transaction Reporting, new support for MiFID II includes:
GAAP Analysis: Consulting with MiFID II experts to learn what trades are under scope and what data is needed to create reports
APA Trade Reporting: Assisting of banks and brokers to an APA for real-time Trade Reporting
Security: Cappitech is a network member of Colt's PrizmNet to support secure direct point to point connectivity of sending trade information and sensitive client details
Best Execution reports: Turn your Transaction Reporting data into powerful Best Execution reports to display execution results to customers and internal Risk Management uses
Operational support: Cappitech provides ongoing reviews of client MiFID II reports to ensure they are reported correctly
Cross-regulation: Capptivate customers can report multiple regulation reports from a single data integration
"MiFID II is a massive overhaul of regulation that financial firms now have to comply with" stated Ronen Kertis, CEO of Cappitech. "By supporting MiFID II requirements such as Transaction, Trade and Best Execution reporting, Cappitech believes we can help firms reduce their compliance headaches and lower their expected costs of handling the new regulation."
With the launch of new services for MiFID II, financial firms can contact Cappitech to learn about pricing, onboarding specifications and security information. Clients can also start preparing for MiFID II by reporting trades in our user acceptance testing (UAT) environment.