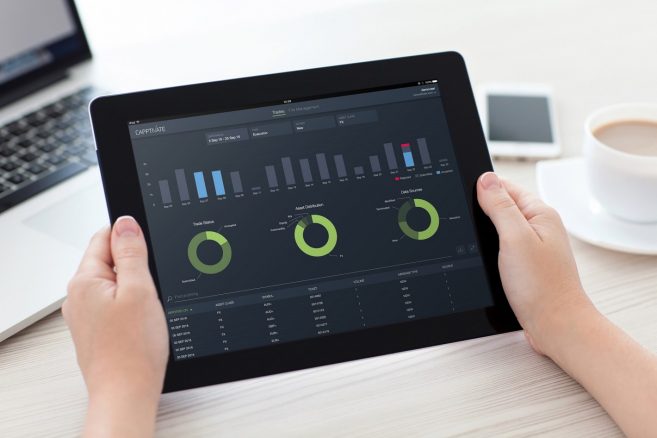 Cappitech Raises $4 Million in Series A Financing to Fuel Growth and Innovation
Cappitech is excited to announce that we have secured $4 million in series A financing. The financing round was led by 83North with participation from Rony Grushka and Kevin Gould, co-founders of Markit, one of the world's most highly respected financial information companies with a market cap of $20 billion. As part of the agreement, Rony Grushka, renowned for his expertise in accelerating global business growth, joins the Cappitech board.
Cappitech, a RegTech100 company which has been self-funded to date, plans to use the funds to accelerate product development, expand regulatory reach and provide business intelligence and big data analytics using AI. Cappitech will also increase its investment in sales and marketing, expanding its global footprint, particularly across Europe, as demand for high-quality regulatory technology reaches an all-time high.
Capptivate Reporting Platform
With increased regulatory requirements being imposed on the financial services industry and hefty fines for non-compliance, an emerging space has developed for innovative leaders to provide compliance solutions that help companies meet MiFID II, EMIR, ASIC, RTS 27, Best Execution and other compliance obligations. Cappitech's Capptivate platform bridges the gap between financial institutions and the regulators. It enables financial institutions to comply in an easy, cost-effective and time efficient way. The organisation's prestigious client base includes TRAX, Provinzial NordWest and Swissquote.
Cappitech, with its strong financial background coupled with its innovative technology, provides banks, brokers, asset managers, corporates and insurance companies with a single platform, CapptivateTM, to enable them to comply with international transaction reporting obligations. By automating and removing the burden of daily operational tasks, financial institutions and compliance officers can move from focusing on regulatory operations to regulatory oversight. Cappitech also has a Best Execution product to enable financial institutions to gain regulatory intelligence from the trade data which is
already in their system.
Ronen Kertis, CEO, Cappitech
Rony Grushka, new Cappitech board member and investor comments, "Financial institutions need highly sophisticated, easy to use tools to help with their regulatory reporting and regulatory insight. Cappitech have successfully distinguished themselves in this new space through their technological innovation and domain expertise. I look forward to being part of this highly talented team of professionals and I am proud of the way Cappitech is reshaping the regulatory landscape with its innovative, user friendly technology."
Ronen Kertis, Founder and CEO at Cappitech adds, "Our vision from the outset has been to become the global market leader in regulatory reporting and compliance intelligence. This significant investment, combined with the experience and insight which our board brings to the business, will enable us to accelerate our plans and take the business to the next level. It will enable us to extend our global reach and add even more functionality to our platform, quickly meeting the growing demands of the market and bringing further value to our customers."
About Cappitech
Cappitech is a leading provider of regulation technology for the financial services industry. Through CapptivateTM, Cappitech's regulatory service platform, customers can easily automate submission and analyze their daily trades to comply with international financial transaction reporting obligations. This cross-regulation platform uses state-of-the-art technology to provide a unified experience for all regulatory reporting along with an industry leading analytics dashboard to process and audit review compliance reports. Trusted by leading financial institutions, Cappitech provides superior service and personalized guidance using its vast operational regulatory expertise.
Led by a team of experienced FinTech professionals with a proven track record, Cappitech has been named a RegTech 100 company – one of the world's most innovative RegTech companies by FinTech Global, a data and research firm.