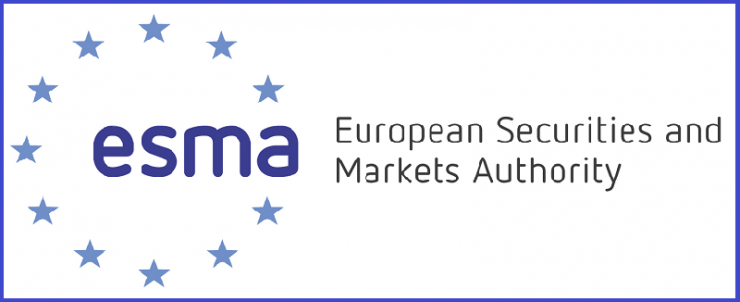 ESMA to EMIR Regulation Trade Repositories – "No More Garbage Reporting"
The new trend in EMIR reporting that began in earnest in 2016 and based on conversations with trade repositories has become a key focus for ESMA and financial regulators is "no more garbage reporting" (more on who are the trade repositories).
This stance comes as EMIR regulation has passed its two-year mark since being implemented in February 2014. Moving from just raising awareness of the regulation and increasing the percentage of the market complying with the reporting framework, ESMA now wants to ensure that the collected data is useful for achieving their goal for EMIR.
When put into effect in 2014, the goal of EMIR regulation was to provide EU financial regulators with clearer information about derivative exposure and counterparty risk. The implementation of EMIR in the EU was part of a larger global initiative of reporting requirements by financial regulators to allow them to review derivative exposure around the world.
"No more garbage"
To achieve their goal, ESMA has begun to put more pressure on the six trade repositories that collect and maintain EMIR data, to ensure that reports are reliable.
One specific area of focus is UTI (unique trade identifier) matching. A core part of EMIR, the regulation requires both sides of a derivative trade to issue a report, which each counterparty using the same UTI number to designate their side of the trade. By both counterparties issuing a trade using the same UTI, financial regulators can match the information to validate that trades are being reported correctly.
However, initial reporting findings have shown that this is easier said than done. Two of the major problems include:
Delegated reporting by banks and brokers 
EMIR allows for counterparties to report on their customer's behalf. As an example, a bank that sells an interest rate swap to an airline company, can report both their side of the trade and the airline's. In this situation, the airline may not be reviewing adequately (or have the financial compliance knowledge) to ensure that their side of the trade is reported correctly. This can result in faulty reports to regulators of the bank's exposure.
Late UTI creation
Within EMIR reporting, there is a hierarchy of who creates the UTI number needed for the report. Within this formula includes the requirement that sell-side banks and liquidity providers (LP) are supposed to issue the UTI they are using to their counterparty customers. However, many buy-side firms are experiencing delays with receiving the correct UTI information. As a result, firms will often just report their side of the trade, name the bank/LP counterparty, and use their own UTI for the report. For trade repositories and regulators, this makes it difficult to match the two sides of the trade.
End user reporting
Currently, ESMA is pushing the six approved trade repositories to ensure that the collected data is usable for analyzing derivative trading risk in the market. The next step which has already started, is trade repositories broadcasting the message of improved reporting to their partners and major customers.
In this regard, trade repositories are letting firms know that ESMA is beginning to move from the question of whether a firm is reporting for EMIR, to what they are actually reporting.
For the end market, this is an important shift by EMIR. Until now, ESMA and other individual country financial regulators have refrained from fining individual firms that are required to report. In replace has been circulars reminding financial firms of the reporting obligation or requests for more information of how they are complying.
As ESMA ramps up their analysis of what is actually being reported, this is expected to lead to more pressure on individual firms to make sure their derivative trade and position data is useful.
Overall, ESMA's letting the market know that they don't want garbage reports, signals the next step in EMIR compliance and could trigger the first wave of warnings or penalties for non-compliance.
Reminder, need help with EMIR Reporting, let the experts at Cappitech help your firm provide quality reports and get rid of the 'garbage'!! Learn More