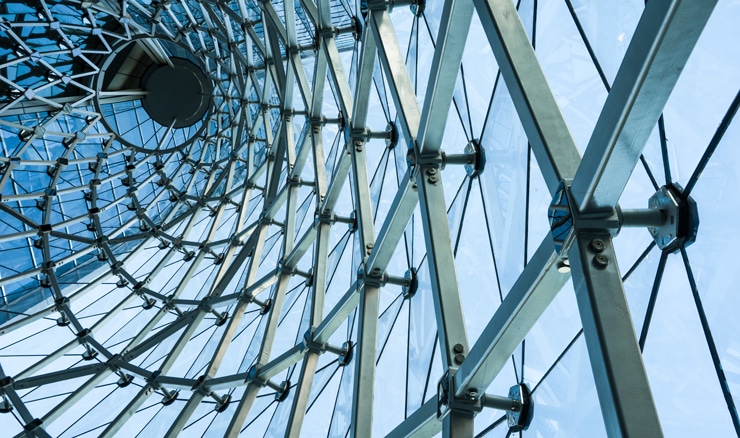 Expert Dialogues: Navigating the MAS Rewrite Changes
With the MAS Rewrite changes scheduled for October 2024 — just one year away from now, we wanted to revisit some of the key discussions from our last in-person event in July. To do this, we sat down with Shuwen Lin, Product Management Director at Cappitech to provide a recap.
Could you share some overarching insights, both from a client's and industry perspective, regarding the current state of preparedness for the MAS Rewrite? Additionally, what challenges do you anticipate customers and the industry might encounter.
Shuwen: Firms which have started planning should examine the new requirements thoroughly, and those which have not started planning are most likely late and need to start doing so. It is always advisable to start early especially when resource availability and budget allocation require a longer runway to plan for. Some broad observations below:
1) Lack of Assessment on the Impact of Change to Current Workflow.
Firms must gain a comprehensive understanding of the new fields and how they apply to both current  and potential future trades. If needed, they should ascertain whether these fields are presently available in their source systems today. If not, it becomes essential to identify alternative data sources. Business and operations teams should recognize the necessity of building technology to facilitate seamless data flow from source to consumption and ensure the availability of these data points downstream.
2) Lack of Understanding on New Requirements
On UPIs, firms should recognize that this requirement is not a simple 1-to-1 mapping exercise with the current ISDA taxonomy that is reported today. Apart from registering with ANNA DSB to obtain the appropriate licensing according to business needs, firms need to integrate, map and enrich their UPIs accordingly. Ask these questions: How is your firm sourcing UPIs? Is your counterparty or broker or affirmation platforming generating the UPI for you? How do you intend to backload this data into your existing positions? These are the type of questions that you should start finding answers to.
3) Lack of Focus on UTI Generation Logic:
The bigger concern lies with trades conducted outside electronic platforms, as the majority of these platforms already offer UTIs. Do firms already have bilateral agreements in place or are they managed at the contract level? How are you building your workflow process around interim UTIs? How do you determine who the UTI generator is for multi-jurisdictional trades? Again, these are essential questions that need to be addressed ahead of time.
What are some lessons learnt from previous reg changes that firms can benefit from?
Shuwen:
1) Don't Start Late, Start Now. There is a substantial amount of work ahead, so don't wait to start. For instance, during the CFTC rollout, some firms underestimated the effort required for internal data analysis and consolidation, causing delays in development builds until the very last minute. This resulted in some North American clients having to go live with manual workarounds at go-live, which can be a challenging process.
2) Don't Ignore the Importance of Backloading. While there is 6-month period for backloading, some clients may choose to leverage that window. However, it is essential to note that any post-trade event related to legacy trades will still require reporting in a Rewrite-compliant format. There is also the issue with reconciling open positions when conducting backloading post go live and in multiple batches.
3) Keep Communicating. Internally, start having conversations to develop plans, align resources, budget and expertise. Overcommunicating is a safer strategy to ensure readiness with stakeholders (business, technology, operations, compliance etc.) so that they are all well-informed and engaged throughout the journey.
Externally, make sure to engage with industry working groups, join webinars and forums to understand how your peers are preparing for the MAS Rewrite. Learn how other firms are preparing and cross-check this information against how you are preparing. Do not forget to also explore the available solutions in the market which firms can leverage. Doing this early provides you with the time to make the right decision for your firm.
To help navigate these changes, what are some specific areas within the rewrites that firms need to start looking at?
Shuwen: Sure, we have prepared some pointers below to consider.
Control Framework: Review/introduce appropriate controls and incident management framework that is adjusted based on rewrite requirements.
Expanded Reporting Fields: Firms must ensure their rewrite plans factor core functional changes including expanded data lineage of a total of 134 fields for the rewrite.
UPI Implementation: Firms needs to identify the different attributes required to classify each traded instrument within the new UPI taxonomy, consider what kind of connectivity and distribution channels are required, where and how they are sourcing data from, just to name a few.
Testing: With changes across data fields, mappings and process flow within firm's upstream feed, firms need to ensure proper UAT (including test scripts with key scenarios) done prior to go live.
Backloading: MAS requires re-reporting when the contract has maturity of at least 6 months from rules go live. Firms are expected to be able to derive historical trades according to latest technical standards.
Finally, how can Cappitech help clients prepare for the MAS Rewrite?
Shuwen: With the MAS Rewrite (and several other major rewrites and refits on the horizon), many firms are seizing this upcoming change as an opportunity to reevaluate their reporting framework and enhance their regulatory reporting processes.
Financial institutions will require technology solutions that can optimize their reporting procedures, guarantee precise data capture, and enable punctual regulatory reporting. With our multi-jurisdictional platform, we automate the reporting process for our customers and ensure their reporting is future-proofed, including regulatory rules revision or new regime's introduction. Alongside this, our managed services offering can provide invaluable support in preparing customers for these transitions by capitalizing on our team of regulatory reporting experts and our extended implementations teams. Stay tuned for more Managed Services coverage in our subsequent blog.
Contact us to learn more about Cappitech MAS reporting solution.