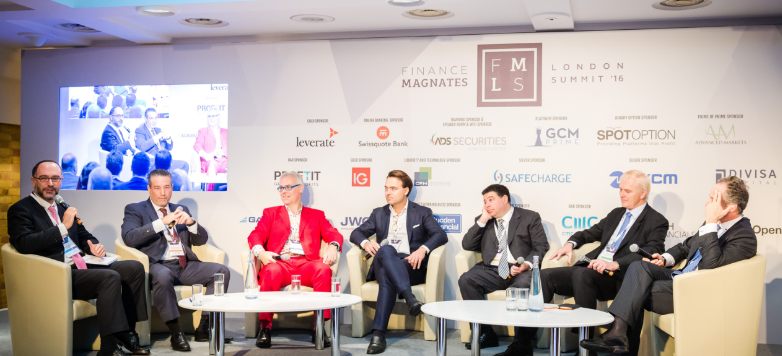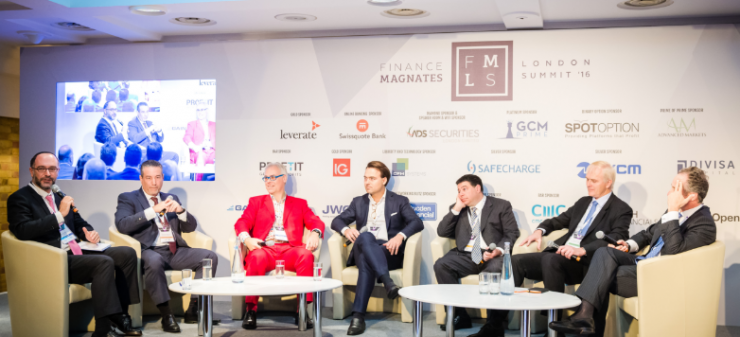 What Went Down at the London Summit: the CEO Panel
For the past few years, after returning from industry conferences such as the iFX Expo in Cyprus/Hong Kong and the Finance Magnates London Summit, I have published my thoughts on trends and interesting topics from the event.
Having moved from Finance Magnates to Cappitech since the last London Summit, my viewpoint has changed from a media observer to an attendee that was exhibiting at the event. Nonetheless, moderating the CEO panel London Summit provided a wide ranging vantage point to hear and analyze trends in the industry beyond just EMIR and MIFID I/II reporting that my firm is involved in.
With that little introduction, below are some of the items that caught my attention during the panel which included Marco Baggioli, COO of ADS Securities UK, Drew Niv, CEO of FXCM, Tom Higgins, CEO of Gold-I, Anthony Brocco, CEO of Advanced Markets, Christian Frahm, CEO of CFH Group and Marc Burki, CEO of Swissquote.
M&A Premiums (technology)
While I didn't plan on focusing too much time on M&A during the panel, it became a much more interesting topic as CFH Group had entered into an agreement to sell a 70% stake to Playtech the previous day. At a valuation north of $100 million, the deal was a surprise given revenue figures for CFH only in the teens.
CFH Group CEO Christian Frahm was limited in what he could say during the panel due to regulatory and deal restrictions, but there were a few points worth mentioning. CFH Group itself had launched an M&A program to invest in broker technology. According to Frahm, that endeavor will continue, with even greater resources.
In terms of valuations, while not explicitly referring to his own company, Frahm explained that his viewpoint is that M&A interest in the industry has moved from brokers towards technology. Therefore, he believed B2B fintech technology is probably the best place to be in terms of both interest and acquirers as well as strong valuations.
M&A (brokers)
In contrast to technology, the panelists currently viewed brokers to be out of favor by both investors and acquirers. In relation to investors, rising risk and compressed profits are the big issue that is inhibiting new money from hitting the industry, while in the past a new broker could find capital to back their venture with the pitch that the risk vs reward ratios are favorable to investors. This is less of the case now due to rising fees to cover regulation and acquisition costs and the SNB event showing that the industry is riskier than imagined two years ago.
The panelists also explained that stricter regulation is making it harder to do deals. FXCM CEO Drew Niv explained that beyond just the financials, you need to look at how many clients you will be able to keep after factoring in regulatory restrictions of customers from various countries. Therefore, despite many brokers looking to be bought, their expected valuation is well below what an acquirer would want to pay.
Trump
One encouraging development that could boost the industry is Donald Trump's victory. According to Niv, if Trump were to repeal portions of Dodd-Frank, it would free up between $5-$10 million in capital that could go towards growing business in the US instead of being held up as capital requirements.
In relation to M&A and investors, Anthony Brocco, CEO of Advanced Markets, explained that there are a lot of US entrepreneurs that are staying away from the financial industry due to regulation. Therefore, an ease of financial legislation under Trump could boost US based innovation and increase the number of players in the country.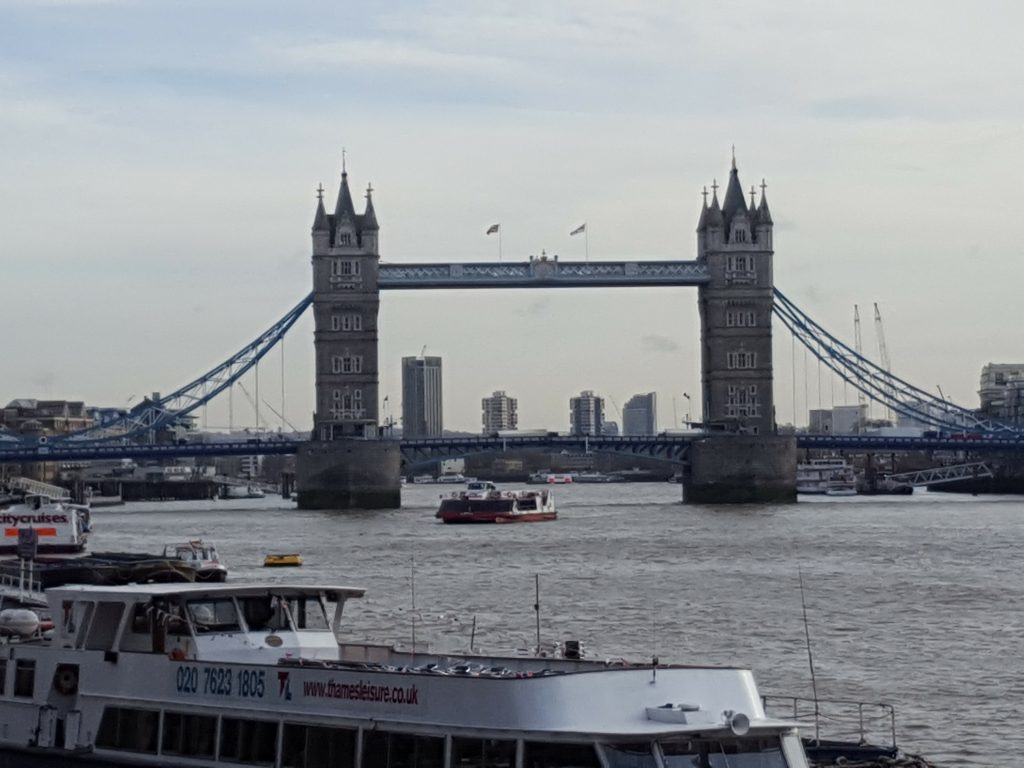 MetaTrader 5
At the London Summit, MetaQuotes made a big push to promote MetaTrader 5 (MT5). It's involvement was in contrast to previous years when it had limited conference exposure in London, and favored the iFX Expos to present itself.
Regarding the prospects of MT5, there was a fairly bullish opinion among the panelists towards the platform. Tom Higgins, CEO of Gold-I, explained that limiting MT5 adoption are the availability of both server side and client side plugins and trading products. But Higgins stated that that is changing with an ecosystem developing around the trading platform.
Unlike in previous years when the question was 'will MT5 ever overtake MT4′, the sentiment changed to 'when'.
Technology
Discussing technology, the panelists had wide ranging views of it. Marco Baggioli believed that adopting new technology will differentiate how brokers perform over the long term. In terms of which forms of technology to adopt, Marc Burki, CEO of Swissquote, advocated trader facing products. He believed that it is important to provide them with resources to improve their experience.
Other panelists believed that back office risk management tools were more immediately important for brokers. With an increase of political triggered volatility and tighter industry margins, emphasizing risk management could squeeze out higher revenue per million dollars traded by retail customers.
With a contrary opinion, Niv was the lone panelist that was less concerned with technology innovation. Regulation and how firms will handle new laws like MiFID II was a more pressing issue to operating a brokerage.
Binary options
It was perhaps not surprising, given that the panel featured forex and CFD trading and technology executives, that none of them had a positive opinion on binary options. The panelists cited the negative headlines and government crackdowns on the product, that are making it a risky sector to be involved with.
Also, beyond the operational risks, some of the panelists questioned the place of binary options among traders due to the low long term odds of the product.
This post was first published on the Finance Magnates blog. Feature image courtesy of Finance Magnates.