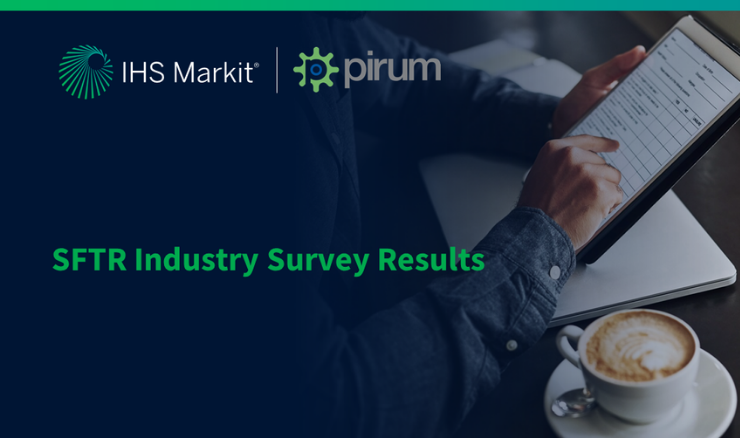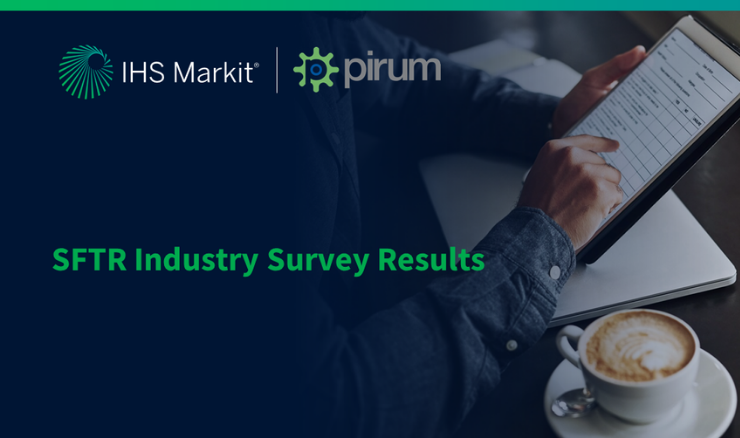 IHS Markit and Pirum Survey: SFTR Inspires Firms to Consolidate Processes for Regulatory Reporting Regimes
Following the final go-live phase of SFTR in January 2021, this new survey examines whether industry expectations were met, what key challenges remain for SFTR reporting, as well as how SFTR could offer a blueprint for future regulations
IHS Markit and Pirum Systems recently published the findings from their 2021 SFTR post-implementation industry survey. This new survey of 80+ buy and sell-side firms shows that more than 70 percent of respondents are aiming to consolidate their diverse regulatory reporting processes under a single platform following the implementation of the Securities Financing Transaction Regulation (SFTR).
Fifty-four percent of surveyed firms also say they have used the SFTR implementation as a catalyst for rethinking their regulatory reporting processes for various regimes, including the Markets in Financial Instruments Directive (MiFID) and European Market Infrastructure Regulation (EMIR).
Based on overall survey feedback from market participants, IHS Markit believes that SFTR will likely serve as a model for future regulatory reporting requirements. Looking ahead, firms anticipate lengthy consultation periods on new and amended regulations, more prescribed data standards and validation rules, as well as the prospect of additional reporting requirements. Seventy-nine percent of respondents acknowledged that they have additional reporting requirements since SFTR went live.
Key survey insights include:
Success of Technology – 87 percent say they are currently experiencing little to no challenges following SFTR implementation.
Unique Transaction Identifiers (UTI) Pairing – 80 percent indicated they have been able to successfully pair all or most UTIs, compared with only 28 percent who are satisfied with their current UTI pairing efforts for EMIR several years post-implementation.
Data Sourcing – 78 percent have overcome most challenges on sourcing the correct data from their internal/upstream systems and are receiving high rates of acknowledged (ACK) messages from trade repositories.
Repository Reconciliations – Almost 50 percent are currently focusing efforts on improving reconciliations and the resolution of reconciliation breaks between trade repositories.
Commenting on the survey, Pierre Khemdoudi, SVP of Equities and Regulatory Reporting at IHS Markit said, "It is clear that while the implementation of SFTR was complex in many ways, market participants rose to the occasion and successfully navigated challenges through innovation. As firms recognize the value of streamlined reporting and the need for data harmonisation, there is a strong opportunity to leverage enhanced analytics for greater insights on transactions."
For a copy of the report and to access further findings, download the full survey results here.