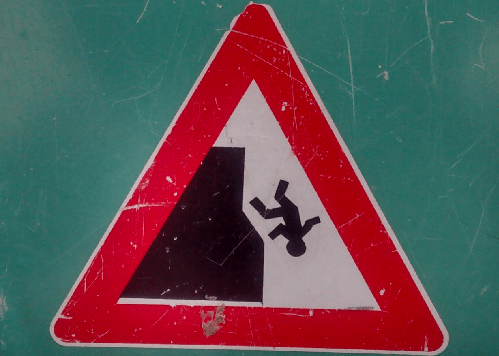 FCA/CySEC/ESMA Collusion to Damage CFD/Forex/Binary Options Industry?
Within the Cappitech blog, we've focused a lot on the change in sentiment among regulators towards Forex/CFD/Binary Options brokers. From bans on online advertising and restrictions on how brokers communicate with their customers, EU regulators are now focusing on bonuses and leverage.
After CySEC issued a circular last week informing brokers of a reduction of default leverage to 50x and to halt offering bonuses, Tuesday was the FCA's turn. Issuing a statement titled "FCA proposes stricter rules for contract for difference products", the UK regulator proposed a number of changes to CFD and forex trading products. Among the actions proposed are:
Introducing standardized risk warnings and profit loss ratios
The standardization of risk warnings is a topic raised by ESMA as it aims to unify retail facing client protection rules across the EU. The profit-loss ratio is currently in place in the US as seen here).
Caps on leverage
The FCA proposes an initial limit of 25:1 leverage for retail clients with less than one year of experience and a hard cap of 50:1.
Ban on bonuses
Brokers are prohibited from providing an account opening or trading-related bonus.
Rather cryptically, the FCA also referred to binary options as they stated
"The FCA is also setting out its vision on a range of policy measures for binary bets that would complement existing conduct of business rules, once these products are brought into the FCA's regulatory scope".
The FCA's involvement with binary options would be a new activity for them as supervision in the UK for the product is currently governed by the Gambling Commission.
Aftershocks
Since Tuesday, there has been a lot of back and forth of industry predictions of how the rule changes will effect brokers. Some of the forecasts
Bonus brokers 
Broker that are heavily pushing bonuses are expected to be the worst hit by the FCA and CySEC changes. As an example, shares of Plus500 which is unique in their automated marketing and customer acquisition model have been especially hit hard compared to other publicly traded brokers. This is due in part to their automation including enticements of bonuses.  As such, Plus500 and others with aggressive bonus structures will have to adapt their models for the future.
Leverage = lower volumes?
This issue is contested within the industry. On one hand, both the US and Japan have long had leverage restrictions on forex. Nonetheless, their traders are among the most active in the world. Part of that is due to lower leverages reducing overall risk which increases the longevity of customers. Also, spreads are very tight in each country which increases trades but reduces margins.
The alternative opinion is that lower leverage has never been requested by customers. Therefore, new account openings may decrease and some active traders may look to other speculative products. Also, dealing desk brokers that benefit from volatility will see a decrease in profits as volatility will have less of an effect on lower leverage positions.
Better long term industry
The biggest debate is whether these changes are a long term benefit for the industry. There is no question that there will be initial shocks as brokers adapt their operations to handle lower leverage and remove bonuses from their client acquisition models.
Last term though, the decrease of risk among these assets should improve their standing among regulators. Also, it can be expected that brokers with poor reputations could be on their way out as profits contract.
The binary thing
Although having been speculated within the industry for a while, the FCA publicly stated that they are
in the process of evaluating financial regulation for binary options. Currently, the product in the UK is governed under the Gaming Commission as a gambling offering.
The inclusion of binary options under the FCA's supervision could in a way improve legitimacy of the product in the UK as it would be deemed a financial asset. It remains to be seen what the FCA has in mind for binaries, but it could change the way they are marketed in the UK.
ESMA Collusion
I doesn't seem a coincidence that the FCA and CySEC issued coming changes in proximity of each other. Similarly, we saw continental European countries of France and Belgium announce advertising bans and restrictions towards binary options around the same time. Also, rumors have swirled that Germany will be following the lead of their French neighbors.
The coordination fits earlier statements from ESMA that they are working with regulators to apply unified supervision to CFD products across Europe. As such, there appears to be a coordinated move where the FCA and CySEC, which regulate the lions share of CFD/Forex/Binary brokers are cutting down risk. Simultaneously, Western European governments which have been hit by aggressive marketing from brokers are coordinating similar methods to protect investors.