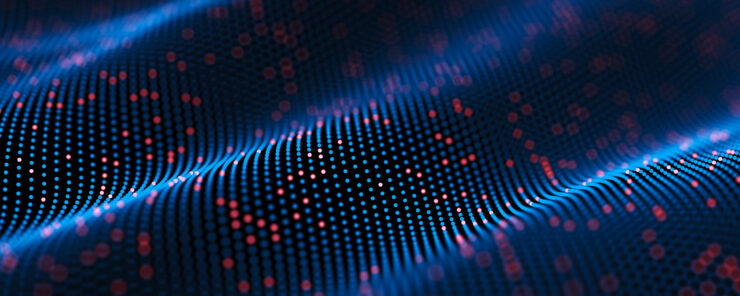 IHS Markit's Fourth Annual Global Regulatory Reporting Survey Results
For 2022, IHS Markit survey highlights efforts to prepare for EMIR REFIT but a corresponding lack of preparedness for CFTC.
In the US, preparedness for the 2022 CFTC Rewrite is "alarmingly low" but planning in Europe for the EMIR REFIT is well underway. These were two of the key findings in the IHS Markit annual Global Regulatory Reporting Survey, published today. The survey finds that, firms have continued to focus on improved reporting, with a particular focus on accuracy to reflect regulators' priorities.
The two most significant changes to regulatory reporting in 2022 are the EMIR REFIT – expected Q3 2022, and the CFTC Rewrite which is currently set for May 2022, although the market widely expects it to be pushed out to later in the year. The report emphasizes that forward planning is essential for successful implementation.
In Europe, where the financial industry has seen many regulatory changes in the last few years, preparation for EMIR REFIT has been proactive with 68% of respondents saying they are already at the discovery or preparation stages.
In contrast, over 60% of survey respondents with CFTC obligations have yet to start to plan or are only in the beginning stages. The report write up notes that this lack of preparedness may be a result of the "underestimation of the work involved in ushering in this new rewrite."
"With At the end of 2021 and in early 2022, firms are using the pause in regulatory change to focus on the absolutely essential need for improved accuracy, alongside improved efficiency and reduced errors. However, with new requirements looming later in 2022, it is essential that the market turn its attention to ensuring it is prepared to avoid missing deadlines or implementing ineffective processes," comments Ronen Kertis, Head of IHS Markit Global Regulatory Reporting Solutions.
Other key findings in the report include:
Improved reporting is high on the agenda with a third of respondents having made changes over the last 12 months and a third planning to do so in 2022. Considering there were no major changes to the regulatory reporting landscape in 2021, this reflects a consistent desire to improve and enhance reporting.
In particular, accuracy is seen as the area most requiring focus, with a massive 93% of respondents agreeing this is the most important aspect for regulators.
Organisations are moving to a hybrid structure for reporting, with 86% using a vendor for at least some aspects. Tier 1 banks and asset managers in particular take this approach, combining vendor solutions with in-house capabilities. 70% of respondents continue to maintain a dedicated reporting operations team, including all tier 1 and large regional banks, often with teams of over 100 people who either handle all reporting or work in conjunction with vendor teams.
Cryptocurrency continues to become more mainstream with a small majority of respondents (51%), expecting post-trade transaction reporting regulation for cryptocurrencies to be introduced in the next three years.
The survey, conducted in October 2021 with 90 participants globally, examines the global environment for the trade and transaction reporting community. Now in its fourth year, it aims to identify the themes that have had the most impact and consider the challenges ahead across all major reporting regimes including EMIR, MiFID II, SFTR and CFTC.
The full report can be downloaded here.