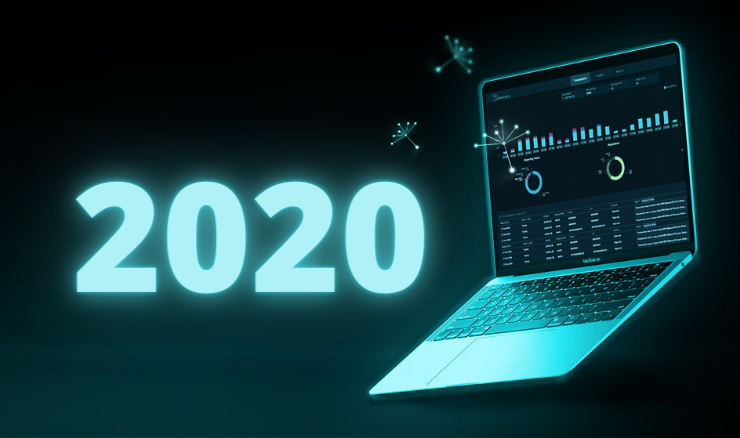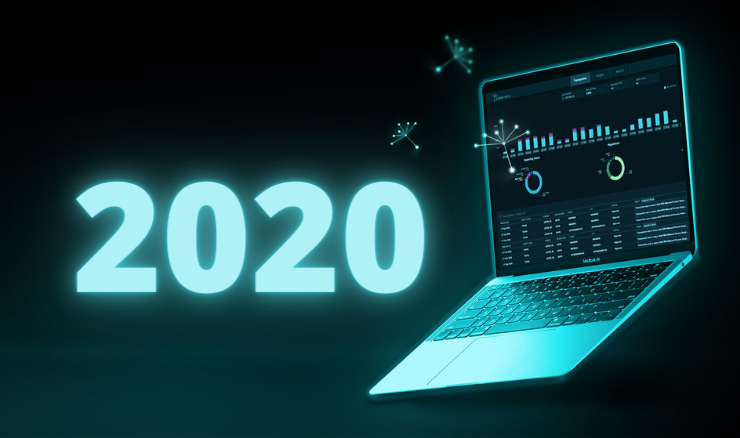 Cappitech 2020 Year in Review
I think we are all silently relieved that this bumpy year will soon be behind us and with the arrival of the vaccine, 2021 looks promising. Despite the challenges that we have all faced this year with COVID-19 and the other dramatic industry changes we have experienced, at Cappitech we have a lot to be proud of.
This year saw tremendous growth in our customer base, and we are always thankful to be able to make the reporting process easier and more valuable for our customers. Below are some of the highlights from this year.
2020 Product & Support Review
This year saw many exciting new products and features in our Cappitech product suite. We encourage you to contact us to learn more about our regulatory reporting and analytics solutions.
COVID-19 & File upload– As working remotely quickly become the norm due to COVID-19, one of the first adaptations we enabled at the onset of the pandemic was a file upload feature as part of our dashboard. With this feature, dashboard users can now upload static files, daily trade files and modifications for all regulations as they usually did using the sFTP, while overcoming any issues of IP whitelisting due to working out of the office.
SFTR – Following ESMA's timelines changes, we launched our

SFTR

reporting product this summer, offering an automated solution for the reporting process. Transaction reporting for SFTR includes UTI matching, data aggregation, report validation, enrichment and reconciliation, prior to trade repository reporting.
In parallel,

Cappitech

is powering the SFTR solution for IHS Markit, a world leader in  technical solutions for financial institutions that has recently been bought by S&P. Most tier 1 firms are using our technology through this platform.
MAS – 2020 also saw Cappitech

launching

its

Monetary 

Authority of Singapore (MAS) transaction reporting with full readiness for the upcoming Oct 2021 milestone that will expand the reportable instrument coverage.
CME Winddown – With the CME announcement of withdrawing from the regulatory reporting space, Cappitech was selected as the leading vendor of choice for finding a new reporting home. This announcement was fraught with many challenges for the industry and we were pleased that we were ready and able to bring the much-needed stability to this space. During 2020 Cappitech was the first to complete vendor-led porting of historical and current data from CME-reports to REGIS-TR. Despite totaling billions of records, our porting went smoothly and with reporting continuity across our customer base.
Brexit Readiness – With Brexit coming in on January 1st, 2021, we have worked hard to get Cappitech's products and services ready to support our reporting customers without additional effort on the customers side. Cappitech is connected to both EU and UK TRs and ARMs to ensure transaction reporting is directed according to the regulatory requirements for EMIR, MiFIR and SFTR.The Cappitech's solution offers an easy way for sell-side firms to continue to provide delegated reporting to their customers. In addition, Cappitech is ready to support investment firms who are no longer being offered delegated reporting by their bank or broker, with a simple, automated solution for their reporting needs.
2020 Cappitech Awards & Recognition
Once again, this year saw industry recognition for our efforts to ensure that regulatory reporting is painless, complete, accurate, timely and efficient.  We won several industry awards for the most advanced reporting platform and are proud to share some those we received this year.
Reg Tech Insights Awards for "Best Data
Visualisation Provider"
Learn More

HFM "Best Regulatory Reporting Solution"
Learn More

Finance Magnates Award for "Best RegTech Reporting Solution"
Learn More

Reg Tech Insights Awards for "Best Compliance As A Service Solution"
Learn More


RegTech Platform Platinum winner
in the Juniper Research Future Digital Awards
Learn More

Cappitech selected in 5 Top RegTech Startups out of 479 firms by Startus Insights
Learn More

Cappitech selected as a "Top 21 RegTech Company" & "Big Disruptor" in the regulatory reporting vertical by Medici & EY
This year saw an exciting rebranding. While we changed our look and provided easier navigation and new features on our website, we of course kept the same highly regarded products and service that the industry has come to rely on.
During the year we also launched our Cappitech Academy – a central hub for compliance learning and a place to grow your career & improve your regulatory reporting along the way.
Let me take the opportunity to wish you an enjoyable holiday season. We are excited to welcome 2021 and look forward to introducing new features and capabilities to our platform.